Two brothers who launched a "terrifying" knife attack on police officers at a shopping centre have been found guilty of wounding.
The officers suffered knife injuries during the violence at New Square Shopping centre, in West Bromwich, West Midlands last July.
Parminder Hunjan, aged 36, and Maninder Hunjan, 26, were found not guilty of attempted murder at Wolverhampton Crown Court on Wednesday.
They are due to be sentenced on 9 May.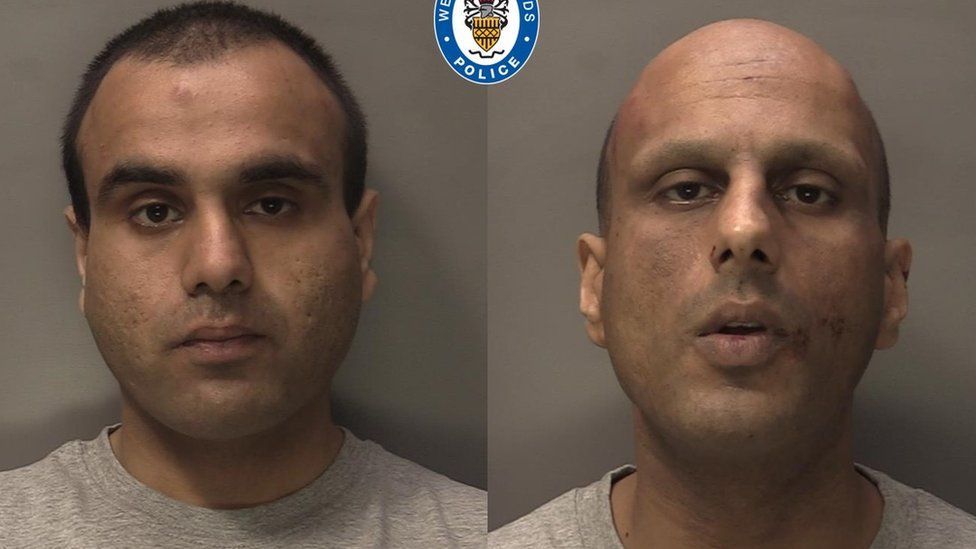 PCs Leon Mittoo and James Willetts were attacked after trying to question the defendants, who had been spotted carrying large backpacks and wearing gloves on the sunny day.
"One of the men ran towards me screaming brandishing something and swinging around erratically," said PC Willetts.
"They continued to run towards us screaming. I could see Leon getting chased so I started heading towards him but then I suddenly felt a massive sharp pain in the back of my head and my helmet went flying on to the floor," he added.
PC Mittoo suffered a slash wound to his forehead and hand, as well as cuts and scratches.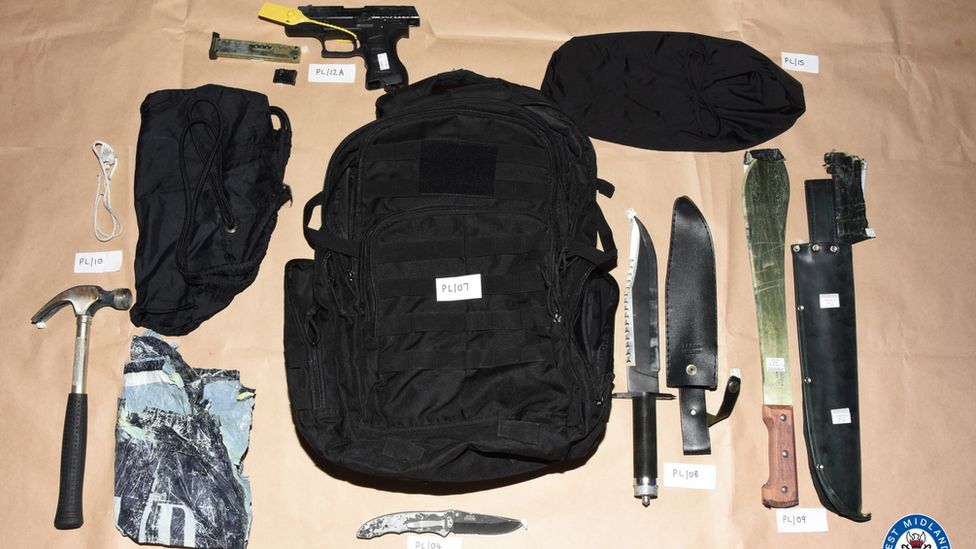 The brothers were found in possession of rucksacks containing a "significant stash" of weapons, including a machete, an imitation gun, balaclavas and large quantities of cash, said West Midlands Police.
All motives were considered but no evidence was found linking the brothers to terrorism, the force added.
Chief Supt Ian Green said: "We still don't know why the attack occurred, we may never know the answer to that, what I do know is that our officers saved people's lives that day."
Both men, of Frank Road, Smethwick, were found guilty of wounding with intent and possession of an imitation firearm.
They had previously admitted possessing offensive weapons.