Navya Naveli Nanda shares quote on difference between 'winners' and 'losers'
Navya Naveli Nanda the granddaughter of actors amit bachan and Jaya Bachchan, shared a quote about goal setting not being one of the factors of success. The quote suggested that those who fail can have ambitious goals too, and one needs to consider an alternative approach to goal setting.
Taking to Instagram Stories, Navya wrote, "If successful and unsuccessful people share the same goals, then the goal cannot be what differentiates the winners from losers." This school of thought advocates setting up a system to make continuous improvements instead of having goals.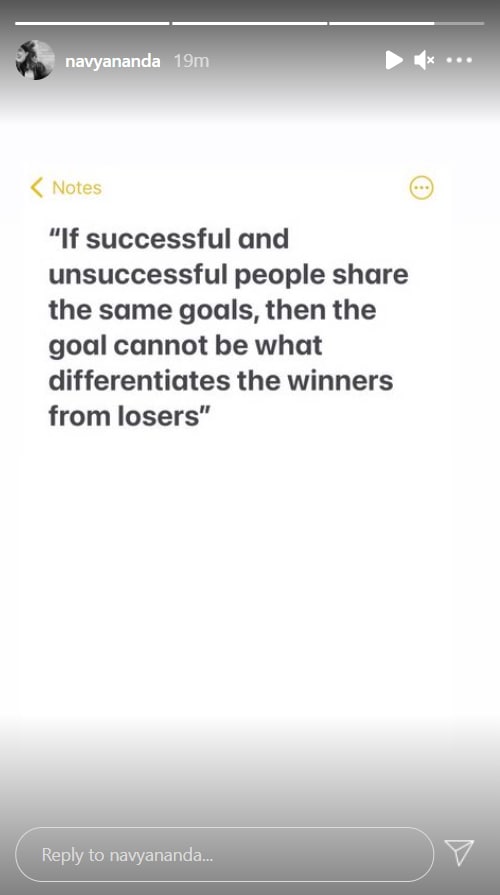 Navya, who is the co-founder of healthcare platform Aara Health and founder of the non-profit organisation Project Naveli, has been vocal about women's issues. In an Instagram post earlier this month, she talked about gender equality being a 'distant reality as the pandemic continues to affect women disproportionately'.
"As we watch the second wave unfold in India, and process the devastation, women are being hit the HARDEST," Navya wrote in her post. She also shared a list of organisations working to help women amid the Covid-19 pandemic and urged everyone to support them.